CalPlug Workshop and 10th Anniversary Celebration!
CalPlug's Workshop #19 is scheduled for May 10, 2022.
This event is to recognize a decade of energy efficiency research and to welcome our next ten years working together for our planet. Our theme for this occasion is Climate Resilient Solutions to continue improving energy efficiency and productivity as well as lowering GHGs to mitigate climate change for the good and inclusivity of all. Our speakers are experts in their respective fields and are excited to share their knowledge with everyone. Please join us on May 10 for this all-day, in-person celebration!
Click here to register for the event!
And click here to see our agenda!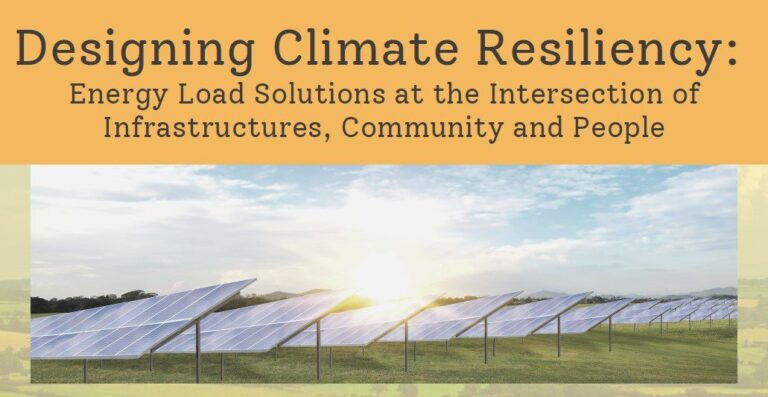 Nevada Industry 4.0 Survey with NVIE
In July, CalPlug kicked off a new project with Nevada Industry Excellence (NVIE) at University of Nevada, Reno. We will be conducting a survey of small and medium manufacturers in Nevada that extends the work done on the CESMII Smart Connected Worker project. Learning about the experiences, needs, and attitudes of smaller manufacturers will help us better understand how smart manufacturing solutions can be adapted to benefit their facilities.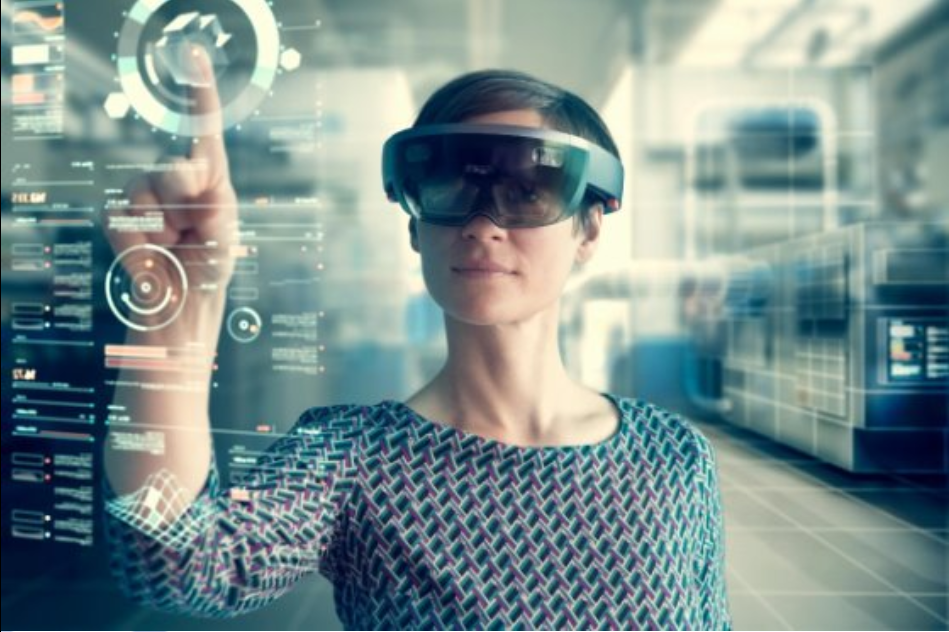 Plug Load Energy Testing to Inform Codes and Standards (PLETICS)
CalPlug and its partners, the California Energy Alliance, the California Lighting Technology Center at UC Davis, and California State University Northridge, were awarded $997,000 in funding from the California Energy Commission to identify and test plug loads that present the best opportunity for energy savings as part of future energy codes and appliance standards. The project kicked off in April 2021 and we are moving forward with identifying and assessing devices in the commercial office, commercial laboratory equipment, and residential networking device categories.team page
CalPlug Workshop #18
Monday, October 18, 2021
CalPlug's 18th was hosted on Webinar, and discussed the processes of Optimizing Energy Efficiency in Spaces, office commercial and in the home.
Speakers: G.P. Li, Calit2/CalPlug Research center; Li Zhao, CalPlug Research Center; John Anderson, OhmConnect; Mary Ann Piette, Lawrence Berkeley Laboratory; Paul Campbell, Facil AI; Michael Myer, Pacific Northwest National Laboratory; Kurt Gokbudak, Schneider Electric
AGENDA
9:00 am – 12:05 pm
9:00 – 9:05 am: Welcome & Introduction
G.P. Li – Calit2/California Plug Load Research Center
9:05 – 9:20 am: Challenges and Opportunities in Energy Transition,
Decarbonization and Electrification: CalPlug's Holistic Approach
Li Zhao – CalPlug

9:20 – 9:45 am: WiFi smart plugs: the 'gateway drug' to home energy automation
John Anderson – OhmConnect 
9:45 – 10:10 am: Overview of the California Load Flexibility Research and Deployment Hub
Mary Ann Piette – Lawrence Berkeley Laboratory 
10:10 – 10:35 am: Object Oriented Design in Energy and Decision Management
Paul Campbell – Facil AI
10:35 am – BREAK
10:40 – 11:05 am: Recent field experience and lessons learned related to automatic receptacle controls
Michael Myer – Pacific Northwest National Laboratory 
11:05 – 11:30 am: Buildings of the Future, Today. Planning for
Sustainability and Resilience working towards a Healthy Building
Environment
Kurt Gokbudak – Schneider Electric 
11:30 am – DISCUSSION
noon – 12:05 pm: GP Li – wrap up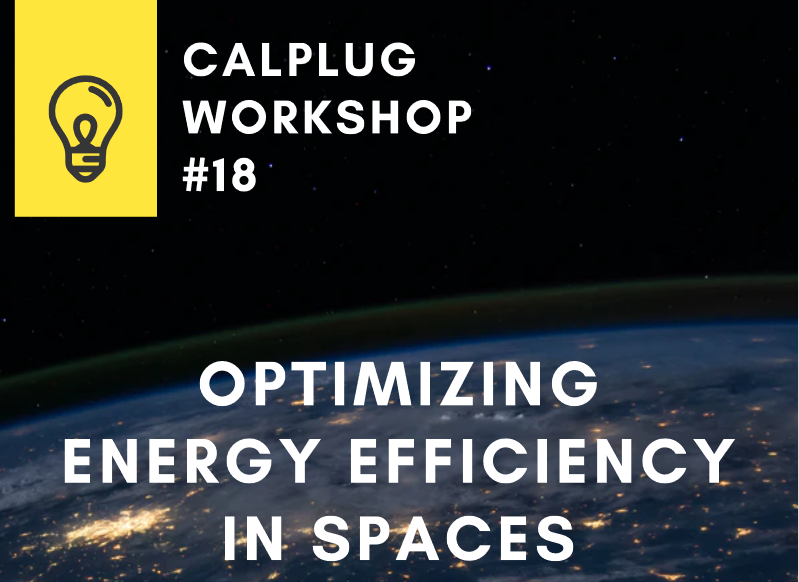 ACEEE 2021 Summer Study on Energy Efficiency in Industry

July 12-15, 2021
CalPlug Research Director Joy Pixley presented about survey results from the CESMII Smart Connected Worker project, titled: "Enabling Small and Medium Manufacturers to Adopt Smart Manufacturing" in a panel titled, "How Agile Manufacturing is Helping Small and Medium Manufacturers become Resilient."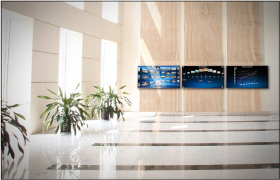 CalPlug Earth Day Workshop

April 22, 2021

At this spring's CalPlug workshop, we had the largest virtual turnout yet and a rousing discussion by our panelists on the topic of how to work together to find solutions for climate change.
Speakers: G.P. Li, CalPlug; Doug Johnson, Consumer Technology Association; Kim Trenbath; National Renewable Energy Laboratory; David Jacot, Los Angeles Department of Water and Power; Edwin Hornquist, Southern California Edison; Ann Hancock, The Climate Center; Yennie Solheim, Niantic Labs; and Luc Serveri, Sustainable Energy for All.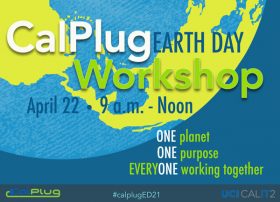 9:00 a.m. 
G.P. Li
, CalPlug
9:10 a.m.
 Doug Johnson
, Consumer Technology Association and 
Kim Trenbath
, National Research Energy Laboratory – Co-chairs CalPlug advisory board
9:25 a.m. 
David Jacot
, Los Angeles Department of Water and Power
Introducing the La Kretz Innovation Campus PPT
9:45 a.m. 
Edwin Hornquist
, Southern California Edison
California's Emerging Technologies Program PPT
10:10 a.m. 
Ann Hancock
, Climate Center
Accelerating Climate Action in California PPT
10:30 a.m. 
Yennie Solheim
, Niantic Labs
United Nations Playing for the Planet Initiative PPT
10:50 a.m. 
Luc Severi
, Sustainable Energy for All
Powering Healthcare: Setting the Scene PPT
11:10 a.m. 
Joy Pixley
, CalPlug Moderator
Call to Action: Everyone Working Together
Better Buildings Alliance Webinar: Beyond Energy Efficiency: How Your Device Usage Patterns Affect Energy Consumption
Mar 17, 2021
At the spring DOE Better Buildings Alliance Plug and Process Teams Webinar, CalPlug Research Director Dr. Joy Pixley was invited to give the featured technical presentation (title above). Prior to Joy's presentation, Felipe Leon of the Pacific Northwest National Laboratory gave an update on the PNNL Integrated Lighting Campaign.
Watch the webinar here (Felipe starts at 12:50, Joy starts at 22:35)